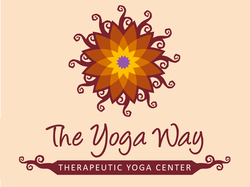 About Our Practice
The Yoga Way Therapy Center and Pediatric Therapy & Yoga of Morris, LLC specializes in treating children with developmental disabilities (Cerebral Palsy, Global Developmental Delay, Autism, PDD, Sensory Integration Dysfunction, Down Syndrome and many other diagnoses), spinal deformities (Scoliosis, Kyphosis), as well as orthopedic and acquired disorders focusing on optimizing a child's functional potential. In addition to traditional PT and OT interventions, our therapists utilize the Yoga for the Special Child Method individually and in a group setting in order to address gross motor delays while making therapy enjoyable for the child and teaching life-long strategies.
Pediatric Therapy & Yoga of Morris, LLC
is a Private Practice and a Pediatric Holistic Center located in Morristown, NJ that specializes in pediatric developmental disorders and provides children with various special needs with a breadth of Yoga Therapy and manual techniques. Our practitioners utilize Neurological Integrative Pediatric philosophy and a strong collaborative model of interdisciplinary experience and communication. The practice consists of New Jersey Licensed Professionals and Certified Teachers, all carrying dual Yoga certifications and professional degrees in Physical Therapy and Occupational Therapy. The practice strives to provide our families with all the support and prompt attention to benefit the child's smooth and enjoyable experience.
​The mission of PTYM is to create a safe, supportive and soul nurturing place to practice and study yoga for each and every child, to encourage life-long learning, foster creativity and self-understanding, and to promote a happy and healthy lifestyle. Students receive services in private therapeutic session and/or in small groups. Our groups are small, integrative, and all-inclusive in nature. They all discover the joy of movement, peace, joy and love of life. For many families with children with special needs, it's a life changing experience.
---
"When you do things from your soul, you feel a river moving in you, a joy." - Rumi
​
---
Dr. Yana Kofman on HealthyLife Radio Podcast
---
Biography of Founder

Dr. Yana Kofman is a Licensed NJ Board Certified Physical Therapist, Certified Yoga Therapist, and Certified Hatha Yoga Teacher with over 20 years of combined experience treating children with congenital and developmental delays, and acquired diagnoses. Dr. Kofman received her Masters and Clinical Doctorate Degrees in Physical Therapy Magna Cum Laude from UMDNJ. She is trained in Yoga for the Special Child®, a formal yoga method developed by Sonia Sumar, which focuses on the natural development of children with special needs. Dr. Kofman is the founder and a clinical director of a private practice, Pediatric Therapy & Yoga of Morris, as well as The Yoga Way, located in Morristown, NJ. Her Practice specializes in providing holistic Yoga Therapy, neuro integrative model, and massage services to children and adults with developmental and acquired disorders, and utilizes step by step Yoga methodology, therapeutic hands-on and integrated system of hatha yoga poses, age and developmentally appropriate, breathing exercises, music, sound therapy and relaxation techniques, helping her students to achieve their optimal potential. Dr. Kofman's focus and dedication to practice and incorporate whole child approach principles and multi-system approach with children to enhance gross and fine motor skill acquisition.

Dr. Kofman is dedicated to helping her students to achieve their optimal potential and to share and apply Yoga Therapy's amazing benefits to each and every person via mind, body, and spirit connection. Dr. Yana Kofman is a member of an

APTA

, NJPTA, and

IAYT

C-IAYT, and a

Licensed Practitioner

of Yoga for the Special Child®.

---

PTYM - in the News!

Dr. Yana Kofman discusses the topic of mind/body wellness in December, 2014 issue of

PT in Motion Read the article

"Holistic healing: Morristown studio offers special-needs yoga"

January 23, 2013 issue of the

Daily Record Read the article

Dr. Yana Kofman discusses Yoga Therapy for the Special Needs Child in the August 2012 issue of

Natural Awakenings Read the article

Dr. Yana Kofman is interviewed by Dr. Andrew McGabe for the program "Autism with Dr. Andy" for

HealthyLife Radio

, September 20.

"YOGA for Children with Autism"

The Gifted One!

Dr. Andy and his guests explore the world of alternative therapies that may be effective in assisting children on Autism Spectrum.

Check us out in the

Morristown Patch

,

Parsippany Patch

and

Morristown In Jersey

.

Check out Dr. Yana Kofman's article:

When Is My Child Ready to Ride a Bike?
---
Why Yoga?

I am always amazed at the special transformations in myself and every child after Yoga Practice. The more I practice yoga the more I want to share those unique benefits of yoga with the children.

I invite your kids to experience a special journey where they will learn to connect their Mind, Body and Spirit via Yoga practice. By experiencing Yoga, they will gain strength, stamina, coordination, develop motor planning, improved digestion, increase concentration and focusing, decrease anxiety before the tests, learn to relax, improve ability to fall asleep, learn to be more organized, and most importantly feel really good about themselves and have a self control and confidence needed to succeed in our Western society.

I hope to bring the joy of yoga and make it available to as many children as possible in Morristown and beyond.

Om Shanti (Peace),
Yana

---

Yoga Benefits

Most physical activities that children are involved in are competitive. Yoga is wonderful for kids because it allows the child to learn to care for and condition her/his body without the stress of competition. It also is a great complement to other sports, which may overuse certain muscle groups or not provide adequate stretching prior to doing the sport.

In our children's yoga classes, we focus on asanas (yoga poses), eye exercises, conscious breath, relaxation, and concentration. The asanas help condition the muscles and bring balance to the physical body, with flexibility and strength. Breathing exercises help a child learn to regulate his emotions and stress level - some breathing exercises calm you down; others wake you up. Yoga promotes good concentration because the child is encouraged to focus only on the pose she/he is doing, putting other thoughts aside. When we are practicing balancing poses, which are great for building concentration, children have to stay focused despite other kids falling, moving, or talking. The emphasis is on the basic yogic belief: if you let your mind wander you will lose your balance!

The idea of slowing down and focusing one's mind on a single task is very difficult for children, who live in a world that demands multitasking and constantly hurrying. Children really enjoy the 'relaxation time' at the end of each class, where restful music is played, and the children are encouraged to focus on their breathing and muscles to actively calm their mind and body. Relaxation part of the class focuses on handling real life stresses kids face, such as feeling anxiety before a test, dealing with a bully or other unfriendly peers, and calming one's own mind in overwhelming situations.


---